Need help? Contact the registrar.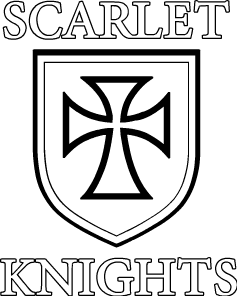 Registration Fees
$90 – Modified players (ages 10-13, co-ed teams)
$100 – Varsity players (ages 14-19, details below)
Uniforms
SK Uniforms are $110 (other optional clothing is also available)
Important Dates
Registration is open June 15 – July 15  (contact the registrar if after this date  club@sksoccerclub.org)
Varsity Tryouts::   7/30 & 8/1, 6:00-8:00pm, 8/3 (Sat) 9:30-11:30am at Bullis Park.   Attendance at one tryout  is required but players are requested to attend all if possible.
Modified tryouts  – 8/6 & 8/8  6-8pm at Bullis Park  (all players make a team)
Required Practices – August Tues/Thurs  6-8pm at Bullis Park –  Varsity also on Sat 9:30 – 11:30am
League Games – September through October
Club Banquet (date to be announced)
Tryouts
A parent or guardian must attend tryouts (even for 18-19 year old players).
Parents may leave when coaches take the players.
Players must come prepared with ball, cleats, and shin guards.
Players must sign in.
Coaches
Varsity Boys A Team Head Coach – TBD
Varsity Boys B Team Head Coach – TBD
Varsity Girls Head Coach – TBD
Modified Head Coach – TBD
Our Statement of Faith
We believe there is one GOD, eternally existing in three persons: Father, Son and Holy Spirit. Genesis 1.1, Matthew 28.19
We believe in the Deity of Jesus Christ. John 10.30, Revelation 1.8
We believe in the present ministry of the person of the Holy Spirit. John 14.15, 16
We believe a follower of Christ has had a conversion of the heart. Jeremiah 31.33
We believe the Bible to be the inerrant GOD breathed Word of God. 2 Timothy 3.15-17
We believe in the resurrection of the saved and the lost; those who are saved by faith in the finished work of Christ to the resurrection of life, and those who are not unto the resurrection of damnation. John 5.28, 29
We believe that the church's primary mission is to display the glory of God. Ephesians 3.21
Player Eligibility
i. All players shall agree to the code of conduct.
ii. All players shall follow the registration requirements of the club and abide by any tryout requirements.
iii. All players shall be homeschooled and not be enrolled as a full time student in a school (except a correspondence school). Former Scarlet Knights High School Seniors are allowed to just be taking only one class at home in the fall semester of the season's calendar year.
iv. Player eligibility may be adjusted in order to comply with league rules. Occasionally, non-league opportunities arise in the form of practices, scrimmages, friendly matches, tournaments and the like. For these non-league events, the eligibility rules will be used as guidelines which may be adapted as needed to fit the event.
v. Modified players must turn 10 in the calendar year and cannot turn 14 before Sept 1st.
vi. Varsity players: youngest turns 13 before Sept 1st and oldest turns 19 on or after  July 1st of the seasons calendar year.   Players who have graduated from high school are not eligible to participate.   (About pool players and 13 year olds see our SOPP's under About Us tab)
PARENTAL CONSENT, AGREEMENT, and MEDICAL RELEASE
I give permission for my child to participate in the Scarlet Knights Soccer Club competitive travel program. I acknowledge that soccer is a strenuous and potentially hazardous activity. I release Scarlet Knights Soccer Club and any representatives from all liability or medical issues that might arise from my child participating in this program through September 1, 2019.
I verify the above player will be homeschooled during the 2018 soccer season, and has not participated in ANY kind of high school or homeschool graduation ceremony or celebration. I have confirmed and verified my child's date of birth to be accurate on the registration form.
I agree that it is my responsibility to ensure transportation for my child. And, that it is my responsibility to provide, and confirm proper, working family/parent email address for Scarlet Knight Soccer Club communications. It is my responsibility to make arrangements with another parent if I do not have a working email address.
---
The registration period for the 2019 season has ended. Please contact the registrar for more information.